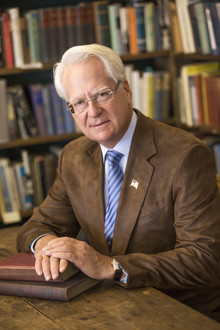 By Larry Klayman, Chairman and General Counsel
Freedom Watch
July 19, 2017
The major failure of the Republican health care plan, to repeal and replace Obamacare, should come as no surprise to any lucid observer. Congress, on both the Democrat and Republican sides of the aisle, has been moribund for decades, and its popularity among the citizenry of its members reflects this sad reality.
But what is worse than simply the ineptitude and political sclerosis of the institution, is its abject dishonesty with the American people. Deceit and obstruction have become the order of the day. Take the case of the Republican-lead House Intelligence Committee, which not only has, for gutless political reasons gone off as has the Senate Intelligence Committee, on a Russian collusion jihad, but now is also conducting a sham of an investigation into the illegal and criminal mass surveillance of millions of Americans by our intelligence agencies and the Federal Bureau of Investigation (FBI).
For months I labored on Capitol Hill, going door to door like a "thirty something" young attorney, in effect lobbying not just the House Intelligence Committee to interview my client, Dennis Montgomery, an NSA/CIA whistleblower about his intimate knowledge of this continuing unconstitutional mass surveillance, not just on millions of Americans without probable cause that they were in the act of committing crimes or communicating with terrorists, but also the chief justice of the Supreme Court, other justices, 156 judges, and even President Trump and his staff and family while he was a private businessman. I advised the committee that Montgomery, under grant of immunity, had turned over 47 hard drives with over 600 million pages of information, much of it classified, to FBI Director James Comey and his special agents for investigation. I advised further that Comey had appeared to "bury" the investigation, as it would show, according to Montgomery, that the FBI itself, under Comey and before that former Director Robert Mueller, orchestrated this illegal and unconstitutional mass surveillance.
When I could not get a meeting to "meet" with Chairman Devin Nunes, I then wrote to each member of the committee, both Republican and Democrat, asking simply that any one or all of them, interview Montgomery, as this was potentially the biggest scandal in American history. Not one of them contacted me back. See www.freedomwatchusa.org.
But now, in what has become a routine charade on Capitol Hill, the House Intelligence Committee is conducting an interview with former Obama United Nations Ambassador Samantha Power, and punting on its planned interview of Obama White House National Security Adviser Susan Rice, who has spurned Nunes and now says she will only testify to the compromised and friendlier Senate Intelligence Committee, run by Republican establishment Senator Richard Burr, who has basically deferred to the Minority Ranking Democrat Member Mark Warner in running what many perceive to be a bogus Russia investigation.
Sure the alleged leaks by Powell and Rice are serious and worthy of investigation, but why then not at least also talk to Montgomery, who was interviewed by Comey's FBI special agents Walter Giardina and William Barnett for over three hours. Montgomery even agreed to be videotaped. Indeed, a few weeks ago I filed a lawsuit over Comey's illegal surveillance and his obstruction of justice alleging that he buried the Montgomery investigation and this case is now progressing through the courts, with a preliminary injunction hearing to be set in August 2017. I have also asked the court to allow me to take the oral testimony of Comey himself, along with former Obama Director of National Intelligence James Clapper and former Obama Central Intelligence Director John Brennan, who Montgomery says also ordered the illegal mass surveillance. See www.freedomwatchusa.org.
The answer is simple: the House Intelligence Committee, like the Senate Intelligence Committee, not to mention the House and Senate Judiciary Committees which I also approached, do not want to wade into this for likely fear that if they do the FBI and the intelligence agencies will smear them, like they have with President Trump, his family and his associates, both in and out of the administration. These entities may have "dirt" which has been dug up on them. This of course could prove to be their political deathknell.
So "our" Congress goes merrily along, at great taxpayer expense, impressed with itself but doing virtually nothing on behalf of We the People. At some point in the not too distant future, the proverbial dam will break and We the People will again likely be at the barricades as we were in 1776.