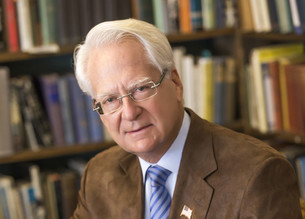 By Larry Klayman
WND
May 3, 2019
By now you patriots are undoubtedly as put off as I am in watching cable news and listening to current heads of public interest groups — in particular the one that I conceived of, founded and ran for 10 years before leaving to run for the U.S. Senate — as well as media hosts, boast about all of the newly disclosed documents and information that show illegalities if not crimes by Deep State Obama and Clinton era actors like James Comey, Rod Rosenstein, Bruce Ohr, Andrew McCabe, Lisa Page, Peter Strzok, James Clapper and John Brennan, not to mention the Obamas and the Clintons. It's great to boost fundraising and Fox News ratings, but not much good in practice in terms of actually bringing about justice!
Isn't it pathetic that after these new crimes are disclosed, these public interest heads and talk-show hosts literally beg our so-called government to now mete out this justice? Also, making wild predictions that justice is just around the corner has become so routine that I almost want to throw up. Listening to this has driven me to turn the television set off, or even switch to CNN or MSNBC where I can at least learn of new attempts by the leftist media and their enablers in the Obama/Clinton Deep State to overthrow our duly elected president of the United States, Donald J. Trump, and move the nation far left!
See also: Roy Moore v. Sasha Baron Cohen: Fox News Implodes; Leftist Media Strike Force!