Freedom Watch Files Lawsuit vs. Antifa, Berkeley
Case Over Violent Attack on Trump Supporter Peaceful Attendee to Conservative Speaker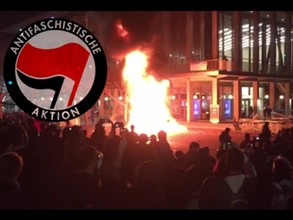 (San Francisco, Ca. August 29, 2017). Today, Larry Klayman, the founder of Freedom Watch and a former federal prosecutor, announced the filing of a lawsuit against the radical leftist hate group Antifa in the U.S. District Court for the Northern District of California. The complaint, which bears civil action no. 3:17-cv-04864-MEJ, is embedded below and can also be founded at
www.freedomwatchusa.org
. The University of California at Berkeley, the scene of much of this leftist violence designed to destabilize and tear down our democracy and destroy the nation, was also sued, along with its police department, which have stood by on orders and allowed this violence to be perpetrated. The plaintiff in this suit is Kiara Robles, a young gay woman who simply wanted to attend and listen to a speech by Milo Yiannopoulos, another gay person and conservative commentator, then working for Breitbart News. Instead she was physically attacked by Antifa and its hate-filled leftist storm troopers.
Klayman had this to say: "It's time that those who believe in free speech and non-violence stand up for their rights and not cower to the hateful rhetoric and violence of the left — furthered and supported by the radical leftist media -- which are designed to take down the republic and install a "Bolshevik style" dictatorship. In the last weeks, we have seen that anyone who opposes these hateful and dangerous violent vigilantes — the equivalent of Neo-Nazis, the Klan, the New Black Panthers Party, Nation of Islam and elements of Black Lives Matter -- are shouted down and viciously attacked physically. This lawsuit will fight back and hit against those who are bent on igniting a new "civil war" and in order that the nation, and thus our democracy and freedoms, go up in flames. Kiara Robles was the victim yesterday, but you and your loved ones could be the victims of the likes of Antifa and its comrades tomorrow."
For more information, contact daj142182@gmail.com or (424) 274 2579 and to see the complaint go to
www.freedomwatchusa.org
or view below.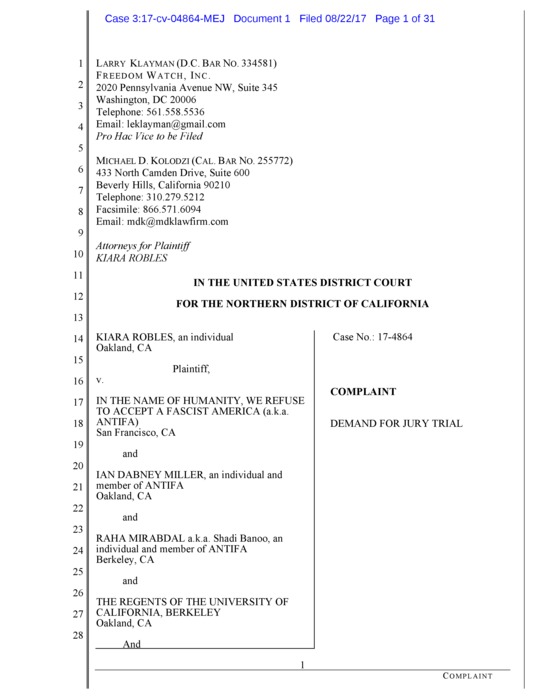 Click to View PDF
Attached:

170828-Robles Complaint Filed.pdf
---
URGENT: Please Sign These Petitions to Remove Mueller and Sessions and to Have Klayman Appointed as Special Counsel to Investigate the Clintons and Finally Bring Criminal Charges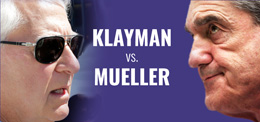 Sign Our Petition to Remove Robert Mueller as Special Counsel
We the People Call On President Trump to
Remove Robert Mueller
as Special Counsel and to Appoint
Larry Klayman
to Investigate the Clinton Email, Uranium One, and Fusion GPS Scandals! We Also Support Freedom Watch's
Lawsuit to Remove Mueller
Sign Now!
---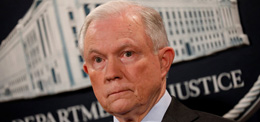 Sign Our Petition to Remove Jeff Sessions as U.S. Attorney General
We the People Call on President Trump to
Remove Jeff Sessions as Attorney General
and Replace Him With a Competent Attorney Who Has the Guts to Prosecute Hillary Clinton, James Comey, Robert Mueller, and Others That Were Part of the Corrupt, Even Treasonous, Obama Administration and Hold Them Accountable for Their Crimes!
Sessions'
Incompetence
and "
Disgraceful
" Dereliction of Duty Regarding His Inaction on Fusion GPS, the Phony Steele Dossier, and the Illegal and Unconstitutional Wiretapping of the President and His Associates Disqualify Him From the Office of Attorney General. We Demand He Resign or Be Removed!
Sign Now!

Your help is urgently needed!
Support our cause and join our fight!