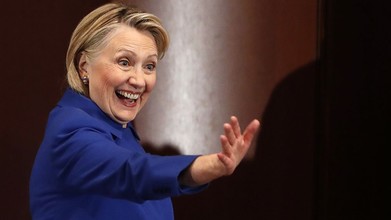 Investor's Business Daily
February 22, 2019
Deep State: The plot, as always in the Russia investigation, thickens. It never thins. Now we find out, contrary to what former FBI Director James Comey said, that top FBI officials wanted to charge Hillary Clinton for criminally misusing her homebrew email server and compromising American secrets. The lies continue to unravel.
This is the Deep State on steroids. If newly appointed Attorney General William Barr decides to clean house, and we hope he does, he'll have his hands full.
Meanwhile, as former FBI deputy director Andrew McCabe continues his self-destructive book tour, it's increasingly obvious he too was part of a far-reaching plot to take down President Trump. They based it on the flimsiest of evidence.