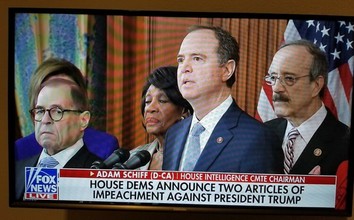 By Larry Klayman
WND
January 3, 2020
Predictably, on Thursday, shortly after President Donald J. Trump's justified and decisively ordered assassination of Iran's "numero uno" terrorist general, Qasem Soleimani, thankfully now the former commander of the Quds Force of the Iranian Revolutionary Guard, Muslim Jew-hating Rep. Ilhan Omar had this to say:
"So what if Trump wants war, knows this leads to war and needs the distraction? Real question is, will those with congressional authority step in and stop him? I know I will."
And, not to be undone in her hatred not just for Trump, the most pro-Israel and pro-Jewish president in American history, Rep. Rashida Tlaib could not resist also weighing in.