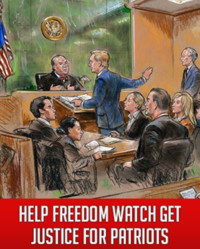 Dear Friend and Patriot,
It's clear now. Our judicial system is just as LIBERAL and CORRUPT as Biden himself. Last week, one of my Patriot clients — who did nothing but ENTER HIS Capitol building — was convicted of misdemeanors by a political hack judge, Colleen Kollar-Kotelly, who I've been fighting with for years.
But we are STILL FIGHTING!
Help by backing our lawsuits today.
The police largely escorted peaceful protestors into the building on January 6th, making it reasonable for all my defendants to enter! A fact that another hack establishment federal judge was FORCED TO ADMIT! That is OUR CAPITOL!
Yet, with no probable cause, the Department of Justice took everything my client owned, unjustly raided his home, and now convicted him of misdemeanors. It's happened to so many Patriots who were peacefully protesting at the Capitol on January 6th. People who were there exercising their FIRST AMENDMENT RIGHTS, just to have their First, Fifth, and Fourteenth constitutional rights grossly violated!
I'm not done fighting to expose the crimes of those in power and restore integrity back into our legal system! I'm not done fighting for this law-abiding American citizen! The corrupt Establishment may have won that battle, but we are WINNING the WAR! I've filed a class-action lawsuit for this client and dozens more who have had their rights trampled on by a HISTORICALLY RADICAL Department of Justice.
We must return to the mindsets of our Founding Fathers: the government must fear the people!
We are fighting back — peacefully and legally!
We are holding the DC criminals accountable in our — WE THE PEOPLE'S — Justice system, not their corrupt one! On July 7th, we will be trying Colleen Kollar-Kotelly along with other Federal judges for violating their oath of office and putting peaceful January 6 protesters in prison without right of bail and due process.
But the supply chain crisis has burdened our fundraising and I'm relying on you to donate through this email and help us move forward with our cases.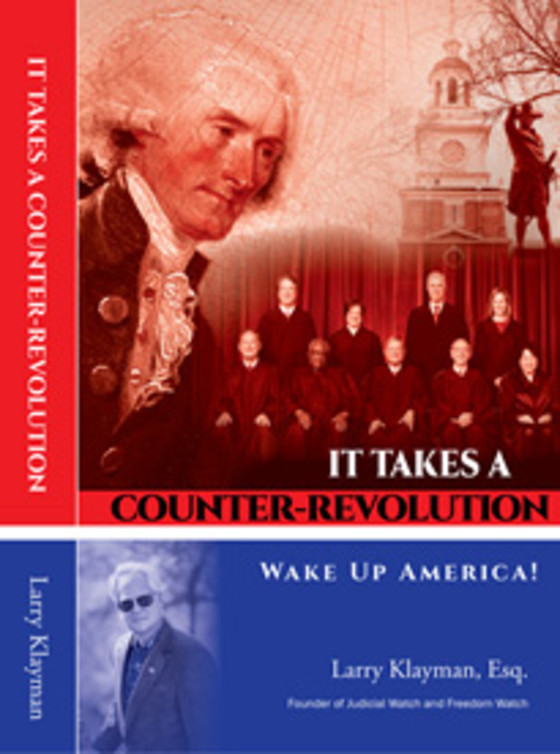 Any amount helps, but if you can donate $75 or more today, I'll send you a copy of my newest book, It Takes a Counter-Revolution: Wake Up America, which provides a hard-hitting road map to defeating Biden and the Marxist Left, which has taken total control over our lives and will tolerate no, repeat no, dissent!
Thank you for supporting our vital work as we protect and preserve the vision and creation of our Founding Fathers for you, your children, grandchildren and future generations of true Americans!
With Respect and Gratitude,
Larry Klayman
Founder of both Judicial Watch and Freedom Watch
Current Chairman and General Counsel of Freedom Watch, Inc.

Your help is urgently needed!
Support our cause and join our fight!