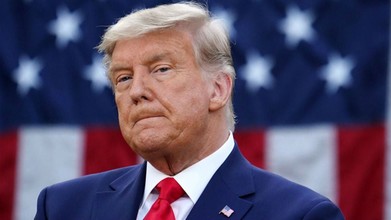 By Alexander Bolton
TheHill
November 24, 2020
President Trump's decision to tell his administration to start the transition came as GOP criticism of his efforts to overturn the results of President-elect Joe Biden's win reached a crescendo on Monday.
In the hours leading up to Trump's announcement, more Republicans came out with statements saying the election was over, Biden was likely the next president and it was important to begin the transfer of power.
Among those GOP voices were Sens. Shelley Moore Capito (W.Va.) and Rob Portman (Ohio), two advisers to the Senate Republican leadership. Criticism also came from prominent conservatives like talk show host Rush Limbaugh, who said Trump's legal team needed to back up its claims of widespread voter fraud with hard evidence.