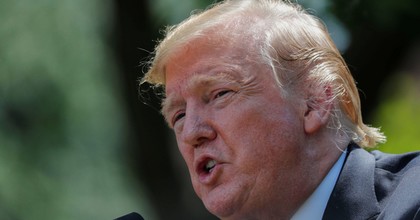 By Amy Russo
HuffPost
May 20, 2019
President Donald Trump unleashed a Twitter tirade against Fox News on Sunday, taking shots at the outlet's coverage of Democratic presidential candidates, namely South Bend, Indiana, Mayor Pete Buttigieg.
"Hard to believe @FoxNews is wasting airtime on Mayor Pete, as Chris Wallace likes to call him," Trump wrote, referring to one of the channel's moderate hosts. "Fox is moving more and more to the losing (wrong) side in covering the Dems."
The scrutiny from the president is noteworthy given his reportedly cozy relationship with Fox News and his routine praise of its employees, which he's offered on social media and in public.