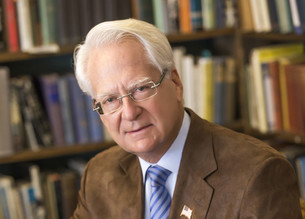 By Larry Klayman
WND
March 17, 2019
While expressing concern about the rank discrimination against conservatives on social media platforms such as Google/You Tube, Twitter, Facebook, Apple and Instagram, newly appointed Trump judge — the Honorable Trevor McFadden — strained to dismiss, albeit without prejudice, the class-action suit which I had filed for my public-interest group Freedom Watch and Laura Loomer. Ms. Loomer, a conservative Jewish activist, had been banned from social media and PayPal over her strong views about Muslim congresswoman's Ihan Omar's links to, and association with, Islamic groups like the Council for American Islamic Relations (CAIR), the anti-woman and homosexual dogma Islam, and Omar's hatred of Jews and Israel, as well as her overt anti-Semitism.
During a prior time when our Justice Department was not as politicized as it is today, CAIR — not at all coincidentally — was named as an unindicted conspirator in the criminal terrorism trial of the Holy Land Foundation years ago in federal court in Dallas, Texas.
As for Freedom Watch, we have been discriminated against on all of the social media platforms, most particularly Google/YouTube, where our subscriber base had either declined or (for many months in 2018) remained static. In my opinion, this is because Freedom Watch not only has a "Leftist Media Strike Force" which has taken legal action against "Fake News" publications such as the New York Times, the Washington Post, CNN and its CEO Jeff Zucker as well as prime time host Chris Cuomo, the Huffington Post, Rolling Stone, but last but hardly least leftist Hollywood entities like Showtime and Blumhouse Television. And with each passing day, more vile leftist media and Hollywood publications have also been added to the list of growing offenders of the legitimate use of the First Amendment.