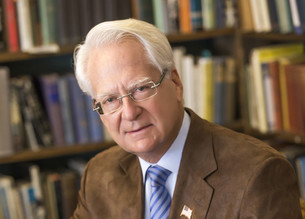 By Larry Klayman
WND
January 11, 2019
President Donald J. Trump, much to his credit, does not frequent bars, as he admittedly does not drink alcohol. But in listening again to bad advice from establishment Republicans by nominating former George H.W. Bush Attorney General (AG) William "Bill" Barr to replace the cowardly and now disgraced Jeff Sessions, he clearly has swallowed the proverbial Kool-Aid. And, with the forced impending resignation of Sessions' Deputy Attorney General Rod Rosenstein, just when it looked like the president was extricating himself from the swamp, he has fallen back into its dark and murky waters.
In this regard, just last Wednesday the newly nominated Bill Barr, to assuage Democrats in the U.S. Senate who want to block his confirmation just to again stick it to the president, stated proudly that he is a supporter and admirer of Special Counsel Robert Mueller. Having been interviewed for only about 20 minutes by incoming chairman of the Senate Judiciary Committee Lindsey Graham, in anticipation of confirmation hearings this upcoming week, the senator from South Carolina revealed, "I asked him if he thinks Mr. Mueller is on a witch hunt, and he said no. I asked him if he thought Mr. Mueller would be fair to the president and the country as a whole, and he said yes."
See also: Mueller/Pelosi War On Trump!; Mexican Police Shoot TX. Ranger!; Border Wall Politics!