Survey Shows DOJ Employees Lack Confidence in Their Leaders' Integrity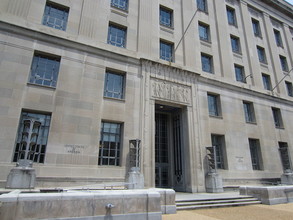 By Adam Mill
The Federalist
April 12, 2019
Attorney General William Barr recently announced the Office of Inspector General (OIG) of the Department of Justice (DOJ) is about to conclude its investigation into 2016 FISA abuse and that he has begun reviewing the DOJ's role in the genesis of the Trump-Russia collusion hoax.

"My question is, now that President Trump has been exonerated of collusion, is the Justice Department investigating how it came to be that your agency used a salacious and unverified dossier for [a search warrant application to the Foreign Intelligence Surveillance Court]?" he asked during recent congressional testimony.



Your help is urgently needed!
Support our cause and join our fight!