Regardless of Election Result, We Must Wage a 2nd Revolution!
Larry Klayman urges readers to preorder his latest book -- due out this month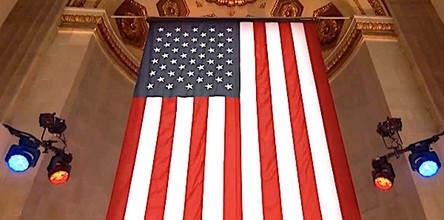 By Larry Klayman
WND
October 16, 2020
On Oct. 27, 2020, my latest book, "It Takes a Revolution: Forget the Scandal Industry!" goes on sale with all major booksellers. As of today, it can be pre-ordered on the internet. For sake of abbreviation, in this column, let's call it "Revolution!"

"Revolution!" is a sequel to my autobiography, "Whores: Why and How I Came to Fight the Establishment!", which was published 11 years ago. The new book brings current the total collapse of our the executive, legislative and judicial branches of our federal government, particularly the judicial branch, and calls upon We the People to stop being entertained by the likes of Fox News, to get up off of the couch and get to work rescuing the nation from its near-fatal downward slide.

It is not enough that we wage a counterrevolution to vanquish the evil left, comprised of radicals of all races, ethnicities, colors, creeds and so-called religions (so-called relates generally to Islam, as genuine religion does not advocate killing non-believers), but also to take on those who profess to be on our side but who in reality are not, and are instead traitors who are "in it for themselves," not the American people. Again, federal judges have become the epitome of this.



Your help is urgently needed!
Support our cause and join our fight!