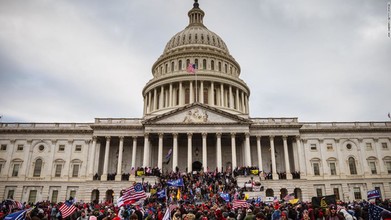 By Hannah Rabinowitz
CNN
August 20, 2021
(CNN)A Texas real estate agent who went viral after asking former President Donald Trump to pardon her for storming the Capitol pleaded guilty Thursday to a misdemeanor for her role in the riot.
Jenna Ryan, 51, pleaded guilty to illegally demonstrating inside the Capitol building on January 6. She agreed to pay $500 in restitution for damage done to the Capitol during the riot. Prosecutors have cut the same deal for other low-level defendants who weren't violent or destructive inside the building.
She could face a sentence of up to six months in prison, according to her agreement with prosecutors read at her plea hearing on Thursday, though it is likely Ryan will be ordered to serve much less, or even no jail time, when she is sentenced in November.