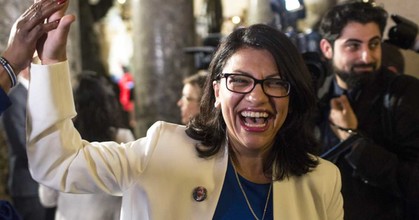 Daily Wire
May 3, 2019
In a March 11, 2010 newspaper article in The Detroit News, Rep. Rashida Tlaib's (D-MI) father accused her of lying "big-time to get elected" by falsifying her address on an election affidavit.
Tlaib's father, Harbi Elabed, made the accusations against Tlaib, who at the time was a freshman state-level representative from the 12th District in Detroit's Southwest side. The newspaper article was scrubbed from the internet when The Detroit News migrated to a new website but was available in a subscription-based digital archive. The Detroit News reported:
He said his daughter misrepresented her residency when she signed an election affidavit in 2008 with the Wayne County Clerk claiming she was a citizen of Detroit.