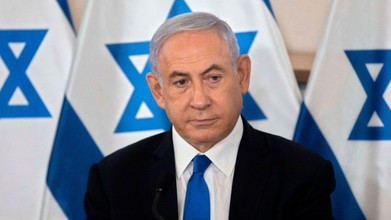 By Monique Beals
TheHill
September 19, 2021
Former Israeli Prime Minister Benjamin Netanyahu suggested that President Biden fell asleep in an August meeting with his successor, Naftali Bennett.
"I heard that Biden was very attentive at this meeting. He dropped his head in agreement," Netanyahu said in a Facebook video posted Sunday, according to Reuters. He can be seen in the video dropping his own head as if to mock Biden falling asleep.
A Reuter's fact check published in August found that the viral clip of Biden in the meeting was "misleadingly cropped," as the president replied to Bennett seconds after his head nodded downward.