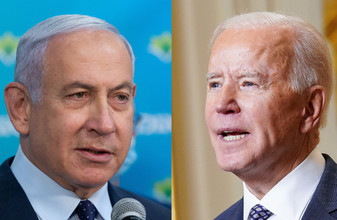 By Lahav Harkov
The Jerusalem Post | JPost.com
June 14, 2021
Benjamin Netanyahu compared US President Joe Biden administration's planned return to the Iran deal to US neglect of European Jews during the Holocaust, in his final speech as prime minister on Sunday.
"The administration in Washington asked me not to discuss our disagreement on Iran publicly, but with all due respect, I can't do that," Netanyahu said.
He compared the US returning to the Iran deal to former US president Franklin Delano Roosevelt declining to bomb the train tracks to Auschwitz when he had the chance.