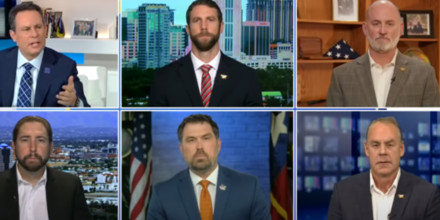 TheBlaze
November 14, 2021
A group of former U.S. Navy SEALs who are now running for Congress dressed down the Biden administration for foreign policy decisions, including the tumultuous Afghanistan withdrawal.
Retired Navy SEALs — Ryan Zinke, Eli Crane, Morgan Luttrell, Brady Duke, and Derrick Van Orden — appeared on Fox News this week. The Navy SEALs turned congressional candidates ripped President Joe Biden for leaving Americans in Afghanistan.
Ryan Zinke — former Secretary of Interior — called for congressional investigations to discover exactly how many people that Biden deserted in Afghanistan — which is estimated to be as many as 14,000 U.S. legal permanent residents.