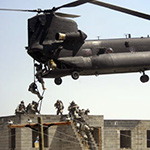 FOX NEWS: Families blame WH for 2011 SEAL Team 6 tragedy
TOM TRENTO: Navy SEAL Extortion 17 EXPOSED – Obama Failures
NEWSMAX: Parents of Slain Navy SEAL: The White House Is Responsible
WND: Navy SEALs sacrificed to political correctness?
EXAMINER: Families of SEAL Team 6 killed in Afghanistan in 2011 blame Obama
EXAMINER: Seal Team VI families to expose alleged Obama culpability in deaths
EXAMINER: Christian outrage! Moslem cleric prays at SEALS' funeral service damns them
WASHINGTON TIMES: SEALs' families hit 2011 Afghan mission in which sons were killed; deem probe a cover-up
BLOG: SEAL Team 6 Families Believe the 2011 Chinook Shootdown in Afghanistan was Planned
DAILY CALLER: Families say Muslim cleric disparaged dead Navy SEALS at their own funeral
BIZPAC: Families of dead SEAL Team Six members level serious charges against Obama administration
ABC: Seal Team Six families speak out near White House
TIME U.S.: Second-Guessing the SEALs' Deaths
NEWS CHANNEL 3: Parents of fallen SEALs speak out, blame US government for deaths
NBC: Families blame gov't for helo crash
CANADA FREE PRESS: Destroying our country, our military and our very existence
CBS 6: Families of Seal Team 6 protest at White House
FRONTPAGE MAGAZINE: Father of Murdered Team 6 SEAL: "My Son Did Not Become a Navy SEAL to Win the Hearts and Minds of Islamic Jihadists"
FRONTPAGE MAGAZINE: Father of Murdered SEAL: "Those People Hate Us. What About My Hearts and Minds?"
NEW MEDIA JOURNAL: Families of SEAL Team VI Killed
US. NEWS AND WORLD REPORT: Obama 'Put a Target on Their Backs,' SEAL Team 6 Family Members Say
THE BLAZE TV – 'Lies and Deceit': See What the Families of the SEAL Team 6 Members Slain in Chopper Crash Alleged at Their Press Conference
MEGYN KELLY – Parents of Slain Navy SEAL: Obama Admin Put a Target on Our Son's Back

Your help is urgently needed!
Support our cause and join our fight!