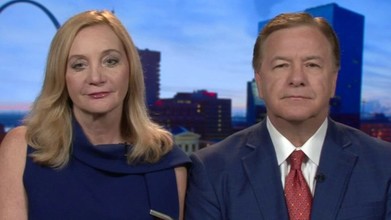 By Joshua Nelson
Fox News
August 24, 2020
Violence and riots won't be confined to America's cities, said Mark McCloskey alongside his wife, Patricia, on Monday opening up about their support for President Trump and being criticized for protecting their home.
"We have a God-given right to defend ourselves. The right of self-defense is one of the most basic civil rights — one of the most basic human rights" Mark McCloskey told "Fox & Friends" when asked to preview the couple's Monday night Republican National Convention speech.
"You cannot have freedom and an opportunity to advance unless you have basic safety and security, and that it is not just limited to big cities. They are bringing it to a neighborhood near you," McCloskey said.