Leftist Judge Usurps Role of President With Pro-DACA Injunction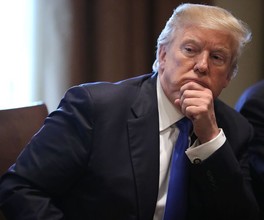 By Larry Klayman
Newsmax
January 11, 2018
A federal judge ruled on January 9 that it is illegal for the President of the United States to stop an illegal government program. Judge William Alsup issued the order in the U.S. District Court for the Northern District of California. Judge Alsup ordered President Donald Trump to continue President Obama's "Deferred Action for Childhood Arrivals" (DACA) program. Trump had ordered DACA to end on March 5, 2018.

Judge Alsup was appointed by President Bill Clinton. Judge Alsup focused on policy values and not much on legal principles. Such political court opinions, recently out of California, usurping the roles of the president and Congress, are becoming commonplace.


---
Urgent Petition
We the People Call On President Trump and Attorney General Sessions to Appoint Larry Klayman as Special Counsel to Investigate the Clinton Email, Uranium One, and Fusion GPS Scandals! We Also Support Freedom Watch's Suit to
Remove Robert Mueller as Special Counsel
Updated Dec. 2, 2017, to include Mueller lawsuit
Your Name:
Your Email:
Phone Number:
Street Address:
City:
State:
Zip:
Receive Freedom Watch updates
Petition Signers — Live Results
Loading...

Your help is urgently needed!
Support our cause and join our fight!