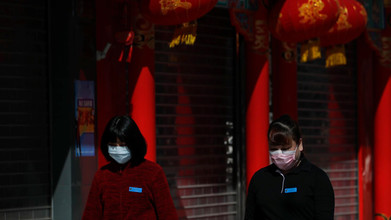 Dallas News
March 18, 2020
Some Americans are focused on testing. Medical professionals are working on a coronavirus vaccine. And lawmakers are hashing out an economic aid package.
Lawyer Larry Klayman and his Freedom Watch nonprofit want China to pay — for creating the COVID-19 virus as "an illegal biological weapon" in an "illegal and internationally outlawed bioweapons facility."
The Florida man filed a class-action federal lawsuit Tuesday in Dallas against the People's Republic for creating "massive damage." The lawsuit seeks "an award in excess of $20 trillion U.S. Dollars." The effort, however, is not expected to be successful in court.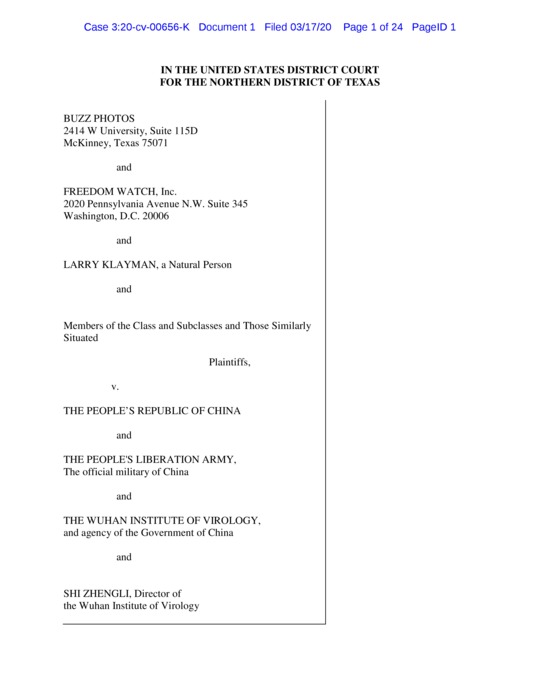 See also: Make China Pay, Not You, For Pandemic! Join Class Action!