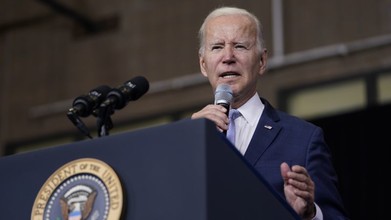 By Betsy Klein, Shawna Mizelle
CNN
October 16, 2022
President Joe Biden said on Saturday the video and testimony shared at the January 6 hearing this week was "devastating" and said the committee overall has made an "overwhelming" case.
Asked his thoughts on the hearing during an unannounced stop at a Baskin-Robbins in Portland, Oregon, Biden said, "I think the testimony, the video are absolutely devastating. And I've been going out of my way not to comment, see what happens, but it's just — I think it's been devastating."
The final hearing ahead of the midterms from the House Select Committee investigating the attack on the US Capitol on January 6, 2021, revealed new evidence and testimony from former Trump White House aide Cassidy Hutchinson, who said that then-President Donald Trump knew he had lost his bid for reelection even as he continued efforts to overturn the results.