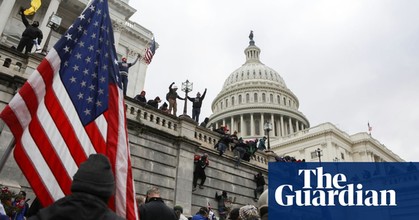 By Gloria Oladipo
the Guardian
November 23, 2022
A Delaware man was sentenced to jail time for joining the January 6 Capitol attacks after seeing the violence unfold on a Tinder date's television.
Jeffrey Schaefer was sentenced to 30 days in jail and ordered to pay a $2,000 fine on Friday after prosecutors argued that he participated in the Capitol attacks after watching the rioting happen on TV while at his date's house.
According to court filings, Schaefer was initially at the house of a woman he had met on Tinder on 6 January 2021 in Alexandria, Virginia, about 20 minutes outside of Washington DC.