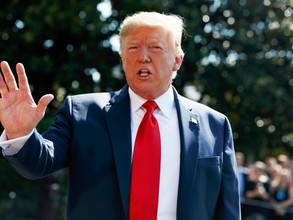 Business Insider
August 13, 2019
FBI agents who spoke with INSIDER said the president's actions aren't just irresponsible but also dangerous.
White House counselor Kellyanne Conway said on Fox News Sunday that Trump "just wants everything to be investigated." Attorney General William Barr announced on Saturday that the Justice Department inspector general and the FBI are investigating the circumstances surrounding Epstein's death.
But the president's actions make investigators' job harder, not easier.