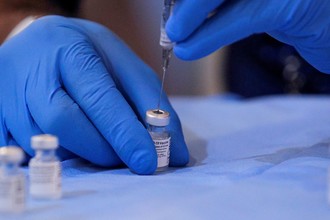 CNBC
December 9, 2021
"When we see real-world data, will determine if the omicron is well covered by the third dose and for how long," Pfizer CEO Albert Bourla told CNBC.
"And the second point, I think we will need a fourth dose," Bourla said.
The Pfizer CEO originally expected a fourth dose 12 months after the third, but he told CNBC it might be needed faster than that.