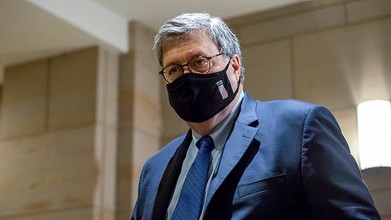 By Alexander Bolton
TheHill
December 7, 2020
Attorney General William Barr is setting the stage for a Senate brawl on his way out the door with the appointment of U.S. Attorney John Durham to serve as special counsel well beyond the end of the Trump administration.
The fight over Durham, the federal prosecutor probing the origins of the 2016 Russia investigation, will be in full force once President-elect Joe Biden nominates his pick for attorney general.
Senate Republicans say Biden's nominee to lead the Justice Department should promise not to terminate Durham, who has been investigating whether the Obama administration improperly targeted the Trump campaign in 2016 when the FBI looked into allegations of collusion between the campaign and Russian officials.