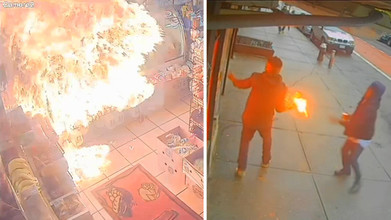 ABC7 New York
November 1, 2021
A suspect was arrested after throwing a Molotov cocktail at a deli in Brooklyn and slashing a man on the hand Saturday.
According to police, the incident happened just before 8 a.m. when officers responded to a 911 call of an attack at a deli near Nostrand Avenue and Halsey Street.
They say a 38-year-old man allegedly threw a Molotov cocktail at the deli on 496 Nostrand Avenue which resulted in damage and destruction. They say he also slashed a 23-year-old male victim in his hand.