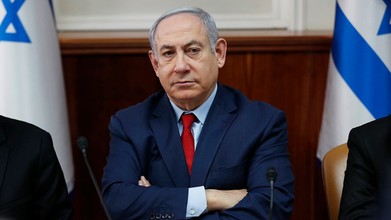 By Vandana Rambaran
Fox News
January 7, 2020
Tehran is having the regroup and figure out what's next following President Trump's decision to take out their top general, says Nikki Haley, former U.S. Ambassador to the United Nations.
Israeli Prime Minister Benjamin Netanyahu sought to distance himself from the U.S.-led airstrike that killed Iranian Gen. Qassem Soleimani, telling Security Cabinet ministers on Monday that Israel should "stay out of it."
"The killing of Soleimani is a U.S. event, not an Israeli event, and we should stay out of it," Netanyahu said, according to reports by Axios that cited two ministers who attended the meeting.