Klayman: What Is Treason Is the Biden Family's Racketeering Bribery Scheme With Communist China, Ukraine and Russia for Which They Are Being Indicted by Freedom Watch's Citizens Grand Jury!
Tune in at www.FreedomWatchUSA.org and Crowdsourcethetruth.com at 11 Am Eastern and 8 Am Pacific This Thursday April 8, 2021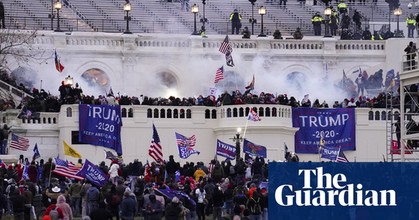 By Lois Beckett
the Guardian
April 5, 2021
During Donald Trump's presidency, UC Davis law professor Carlton Larson spent a lot of time on the phone telling journalists: "It's not treason."

Trump's behavior towards Russia: not treason. All the FBI investigations Trump labeled as treason: also not treason. Then came the 6 January attack on the Capitol by hundreds of Trump supporters. That was treason according to the founding fathers, Larson wrote in an op-ed the next day.

But in the three months since 6 January, however, there has been little public discussion of "treason" as the framework for understanding what happened, Larson said. "Everything was 'Treason, treason, treason,' when it wasn't, and now you have an event that is closer to the original 18th century definition of treason than anything that's happened, and it's almost silent. Nobody is using the term at all," he said.



Your help is urgently needed!
Support our cause and join our fight!