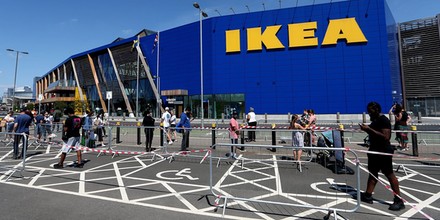 PEOPLE.com
June 24, 2021
On Thursday, June 17, President Joe Biden signed a bill to officially declare Juneteenth a federal holiday. The holiday, occurring on June 19 every year, marks the end of slavery in the U.S., which ultimately came in 1865 – two-and-a-half years after Abraham Lincoln issued the Emancipation Proclamation.
In honor of the federal holiday, many companies introduced unique ways they would celebrate, announcing paid days off for employees, educational programs for building equity, donating to organizations fighting racism, and more.
An Atlanta branch of IKEA announced to staff that the store would incorporate a holiday menu, which featured food that has been used historically to stereotype Black culture and people.