Klayman: What Does Biden Have in Common With Mad Magazine's Alfred E. Newman? "What Me Worry?"
Order "It Takes a Counter-Revolution!" at Amazon.com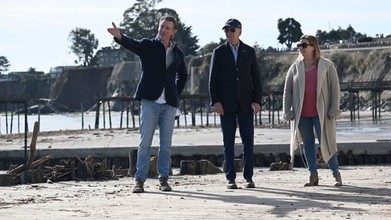 By Sam Fossum
CNN
January 19, 2023
President Joe Biden said Thursday that he has "no regrets" over not revealing earlier that classified documents had been discovered at his private office in November.

"We're fully cooperating, looking forward to getting this resolved quickly," Biden said following remarks on the ongoing recovery efforts in California following recent storms. "I think you're gonna find there's nothing there. I have no regrets. I'm following what the lawyers have told me they want me to do — that's exactly what we're doing. There's no there, there."



Your help is urgently needed!
Support our cause and join our fight!