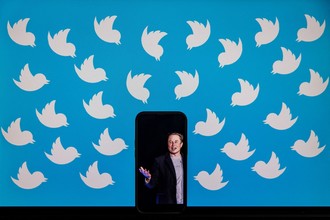 By Taylor Lorenz
Washington Post
November 25, 2022
Elon Musk plans to reinstate nearly all previously banned Twitter accounts — to the alarm of activists and online trust and safety experts.
After posting a Twitter poll asking, "Should Twitter offer a general amnesty to suspended accounts, provided that they have not broken the law or engaged in egregious spam?" in which 72.4 percent of the respondents voted yes, Musk declared, "Amnesty begins next week."
The Twitter CEO did not respond Thursday to a request for comment from The Washington Post. The poll garnered more than 3 million votes.