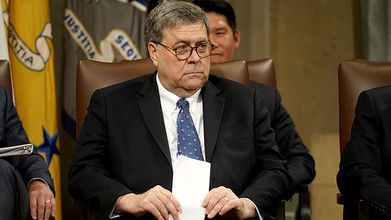 By Jacqueline Thomsen
TheHill
August 6, 2019
A federal judge in Washington, D.C., on Monday pressed Department of Justice (DOJ) lawyers on why the public shouldn't be allowed to see redacted portions of former special counsel Robert Mueller's report, suggesting that he may be willing to consider releasing at least some of the restricted document.
Judge Reggie Walton, an appointee of former President George W. Bush, posed the questions during a hearing on a pair of Freedom of Information Act (FOIA) lawsuits seeking the redacted portions of the report.
The Electronic Privacy Information Center (EPIC) and BuzzFeed News reporter Jason Leopold filed the lawsuits earlier this year. The cases have since been consolidated, and attorneys for each party split the arguments during Monday's hearing.