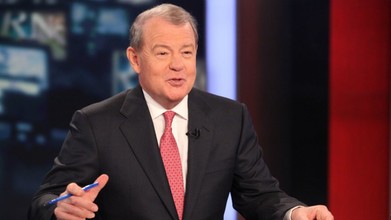 By Joe Concha
TheHill
October 15, 2020
Fox Business host Stuart Varney defended Fox News colleague Chris Wallace on Thursday during an interview with President Trump, who criticized Wallace's performance as moderator of the first presidential debate.
Trump accused the veteran journalist of protecting Democratic presidential nominee Joe Biden during the Sept. 29 debate. He told Varney that Wallace wouldn't let Biden answer any of the questions he posed to Biden during the debate.
"[Biden] was choking. He couldn't answer those questions. Chris Wallace protected him. I lost a lot of respect for Chris Wallace," Trump said.