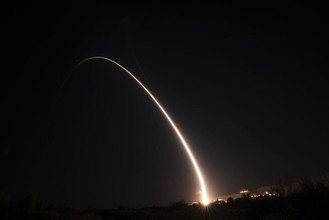 Yahoo News
July 10, 2022
A military rocket exploded Wednesday during the first test launch of a key component of America's future land-based nuclear missiles.
The rocket, known as the Minotaur II+, blew up about 10 seconds after launching from Vandenberg Space Force Base, California, around 11 p.m. local time.
"There were no injuries in the explosion and the debris was contained to the immediate vicinity of the launch pad," the base said.