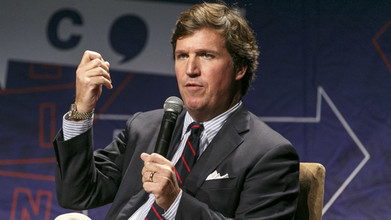 By Rachel Frazin
TheHill
March 12, 2019
CNN's Chris Cuomo on Monday called out Fox News host Tucker Carlson after audio surfaced of Carlson making derogatory comments about women, Muslims and other groups, challenging Carlson to repeat his words or apologize.
"Would he say the same things today? No, no, he's too busy playing the victim. He'd only say that he was 'naughty.' " Cuomo said on his prime-time show.
"Come on, big man. Read the list of all the things that you said and do it again and show that you mean it. He says apologizing to the mob costs people their jobs," Cuomo added.