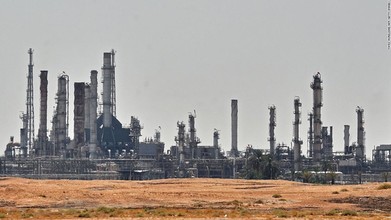 CNN
September 17, 2019
US investigators have determined "with very high probability" that the attack on the Saudi oil industry was launched from an Iranian base, according to a source familiar with the investigation.
What the US is saying: Trump has insisted he doesn't want a war with Iran, all the while talking up America's military might.
About the attack: It knocked out almost half of Saudi Arabia's oil capacity. Oil prices skyrocketed after the attack, but sharply dropped today.