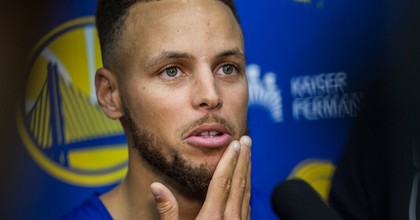 By Scott Cacciola
New York Times
September 24, 2017
OAKLAND, Calif. — Stephen Curry of the Golden State Warriors said he awoke Saturday morning to "about 20 text messages" from friends who were expressing their support for him.
At first, he said, he had no idea what they were talking about because he had not checked social media. Then he saw President Trump's tweet.
"Surreal," Curry said.