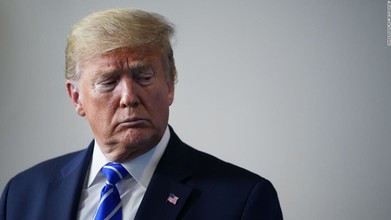 By Jeremy Herb and Manu Raju
CNN
February 4, 2021
(CNN)The House impeachment managers on Thursday requested Donald Trump testify at his upcoming Senate impeachment trial, in a dramatic move to try to get the former President on the record about his conduct surrounding the January 6 riots at the Capitol.
But Trump's legal team quickly responded by rejecting the invitation in a terse response to the House impeachment team, putting the decision back on the Democrats over whether to try to compel Trump's testimony with a subpoena.
Lead impeachment manager Rep. Jamie Raskin sent a letter to Trump's attorney Thursday requesting that Trump testify before or during the upcoming impeachment trial, which begins on Tuesday, arguing that his testimony was needed after he disputed the House's allegations that he incited the insurrection at the Capitol.