Klayman: Trump Does Not Need Donors and Can Self Fund His Presidential Candidacy as Ross Perot Did! And He Should Not Run as a Republican but an Independent as the Rhinos Are a Bigger Threat to Him Than the Dems!
Order "It Takes a Counter-Revolution!" at Amazon.com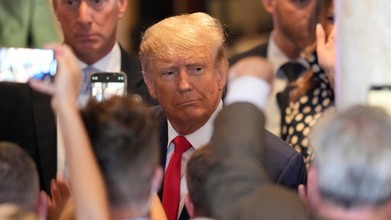 The Hill
November 19, 2022
Former President Trump could face a surprising problem as he mounts his 2024 campaign: a cash crunch as wealthy megadonors gravitate toward Florida Gov. Ron DeSantis (R) and other potential contenders.

A loyal army of small-dollar donors will power Trump's presidential bid, potentially making up for the exodus of billionaire backers, but they've shown signs of scaling back their giving.

And while Trump's political machine is starting off with a war chest of more than $110 million, federal law prevents him from using most of that money to advance his White House campaign.



Your help is urgently needed!
Support our cause and join our fight!