Klayman: True Sean but Deeper Wounds Infest Fox News!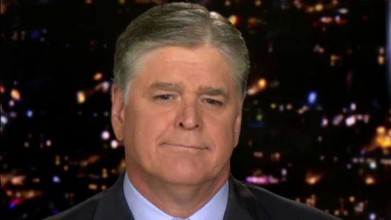 By Victor Garcia
Fox News
July 9, 2019
Biden slams Trump's diplomatic efforts, claims there would have been no Russian election interference 'on my watch.'

Fox News' Sean Hannity highlighted the very public infighting between Democrats including House Speaker Nancy Pelosi, D-Calif., and Rep. Alexandria Ocasio-Cortez, D-N.Y., saying "this is all going to get worse" before the 2020 elections.

"Look at the feud erupting right now between Speaker-In-Name-Only Pelosi and, well, the Speaker-In-Reality, Congresswoman Alexandria Ocasio-Cortez," he said. Hannity pointed out a New York Times column by Maureen Dowd where Pelosi criticized Ocasio-Cortez and other representatives' influence.



Your help is urgently needed!
Support our cause and join our fight!