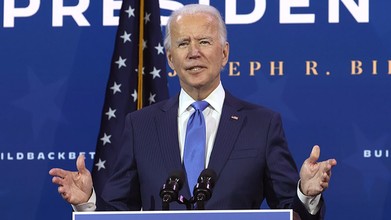 By Morgan Chalfant
TheHill
December 4, 2020
President-elect Joe Biden pledged Thursday that the Justice Department will be run independently and not be influenced by politics when he takes office.
"It's not my Justice Department. It's the people's Justice Department," Biden told CNN's Jake Tapper. The president-elect said the officials he chooses to lead the Justice Department will have the "independent capacity to decide who gets prosecuted and who doesn't."
Biden made the comments in response to a question about reports that President Trump is considering offering pardons to members of his family and inner circle in order to shield them from prosecution.