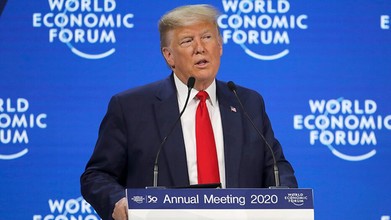 By Greg Norman
Fox News
January 21, 2020
An Iranian lawmaker apparently has placed a $3 million bounty on President Trump's head.
Ahmad Hamzeh made the declaration Tuesday during a speech to parliament in Tehran, although it's unclear whether it has any backing from Iran's top leaders, Reuters reported, citing the ISNA news agency.
"On behalf of the people of Kerman province, we will pay a $3 million reward in cash to whoever kills Trump," Hamzeh was quoted as saying.