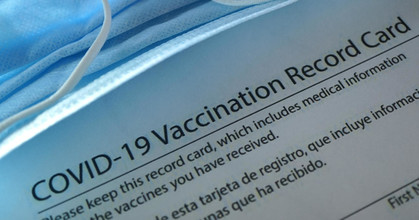 CBS News
April 9, 2021
More than 100 million Americans have received at least one COVID-19 vaccine shot. The proof? A 4-by-3-inch paper "vaccination record card" issued by the U.S. Centers for Disease Control and Prevention.
In a post-pandemic world, that humble card for those who are fully vaccinated could become an important document used for travel, attending events, returning to the post-pandemic office and other purposes. Here's what experts say you should know about vaccination cards. Photograph your record card
The first thing experts recommend once you've been vaccinated is taking a digital photograph of both sides of your personal record card. You can also scan the card and save the file on a laptop or desktop, said Megan Ranney, an emergency physician at Rhode Island Hospital and an associate professor at Brown University.