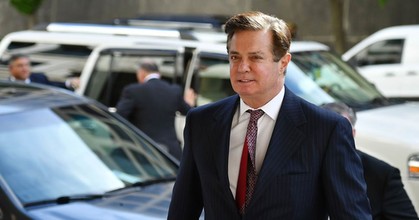 NBC News
June 15, 2018
WASHINGTON — Paul Manafort is going to jail.
Special counsel Robert Mueller's office convinced a federal judge on Friday to revoke the bail of President Donald Trump's former campaign chief after he was accused of witness tampering.
"I cannot turn a blind eye to this," Judge Amy Berman Jackson said in a Washington courtroom, explaining that she could not just release Manafort with more restrictions.