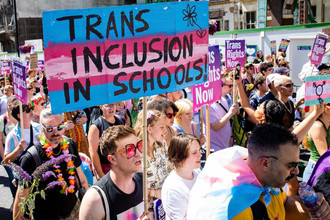 By Jon Brown
Fox News
December 28, 2022
A federal judge recently dismissed a lawsuit filed by parents who claimed public school officials in Massachusetts encouraged their children to change their names and pronouns without their consent.
U.S. District Judge Mark Mastroianni ruled Dec. 14 that the lawsuit against Ludlow Public School officials failed to meet the "shocks-the-conscience" legal standard for due-process claims under the 14th Amendment, but he also scolded the school district for its policy to withhold students' gender identities.
Mastroianni deemed that policy "imperfect," "flawed" and not in accordance with nonbinding state guidance regarding transgender students, according to the National Catholic Register.