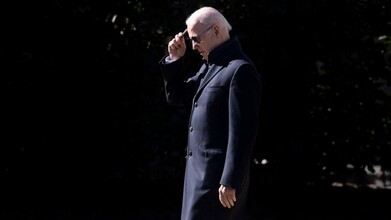 ABC News
February 5, 2023
Four in 10 Americans say they've gotten worse off financially since Joe Biden became president, the most in ABC News/Washington Post polls dating back 37 years. Political fallout includes poor performance ratings for Biden and a tight hypothetical Biden/Trump rematch next year.
Given disaffection with both leaders, a rerun of the 2020 presidential election is hardly enticing: Nearly six in 10 Democratic-aligned adults don't want to see Biden nominated again for the job, and half on the Republican side would rather not see Donald Trump as their party's nominee.
If those were the choices and the election were today, the poll suggests it could be close: Among all adults, 48 percent support Donald Trump and 44 percent are for Biden; it's a similar 48-45 percent among registered voters. The differences are within the poll's margin of sampling error.