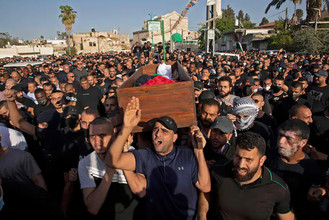 Washington Post
May 14, 2021
Many of the Arab Israelis taking part in recent mass protests are angered not only by the ongoing airstrikes against Palestinians but also their own sense of being second-class citizens.
Some Israelis worry that the clashes between Jewish and Arab citizens will cause irreparable harm to the social fabric or could even trigger a civil war. Here is what you need to know about the history of Arab citizens of Israel and the conditions they face as a minority group.
As rival gangs of Jews and Arabs clash on streets, fears mount of irreparable damage to Israeli society
See also: Biden Regime Gives 'Green Light' to Hamas VS. Israel!