Klayman: This Declaration by Trump and Any Modified Sentencing Recommendation by Main Justice Will Probably Provoke Judge Jackson to React Negatively and Sentence Stone Harshly!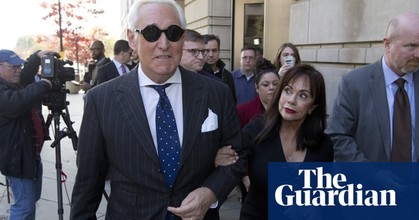 By Martin Pengelly
the Guardian
February 11, 2020
Donald Trump has denounced prosecutors' recommendation of a seven- to nine-year prison sentence for his former aide Roger Stone, tweeting: "Cannot allow this miscarriage of justice!"

'Can't even run a caucus': Trump tries to rattle Democrats on eve of New Hampshire

The president sent his message a little before 2am on Tuesday, after a rally in New Hampshire and a visit to Delaware to honour two US soldiers killed in Afghanistan.

On Tuesday, it seemed the tweet would have its desired effect.



Your help is urgently needed!
Support our cause and join our fight!