Klayman: This Article Is Total Bullshit! The Judiciary Is Infested With Leftist Judges Who Have No Respect for the Constitution and the Rule of Law!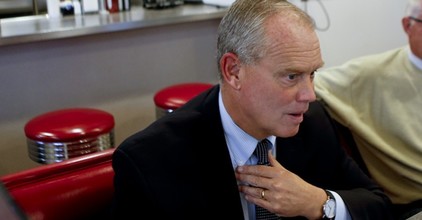 By Garrett Epps
The Atlantic
February 13, 2018
An old legal anecdote—attributed to such legal notables as Mae West and the Earl of Birkenhead—depicts a frustrated judge asking an obstreperous lawyer, "Are you displaying contempt of court?"

"No, your honor," the advocate responds. "I am trying to conceal it."


---
Urgent Petition
We the People Call On President Trump and Attorney General Sessions to Appoint Larry Klayman as Special Counsel to Investigate the Clinton Email, Uranium One, and Fusion GPS Scandals! We Also Support Freedom Watch's Suit to
Remove Robert Mueller as Special Counsel
Updated Dec. 2, 2017, to include Mueller lawsuit
Your Name:
Your Email:
Phone Number:
Street Address:
City:
State:
Zip:
Receive Freedom Watch updates
Petition Signers — Live Results
Loading...

Your help is urgently needed!
Support our cause and join our fight!